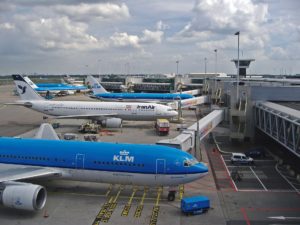 In order to extend the capability to load consignments that needs wide body aircrafts and freighters, we offer a reliable and convenient service of air freight via AMS, Schiphol Airport in Amsterdam, the Netherlands. OTP Bucharest Henri Coanda International Airport is the main and most important airport in Romania. The main aircraft types operated on Bucharest Henri Coanda International Airport were, according to the official Airport's site, A320, AT45, B738, B737 and B733, so narrow body aircrafts. The airport is continuosly developed and modernized in order to increase its capacity. However, due to commercial reasons, the number of wide body aircrafts is very low and not enough to cover the transportation needs. This is why airlines operate RFS (Road Feeder Services) from OTP to other airports in Europe, in order to cover the lack of space and the need for bigger cargo dimensions accepted for flight.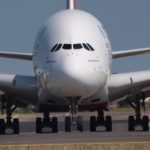 Our service is a tailor made solution to cover the need for space and reliability with a convenient price. The procedure is easy to follow by exporters, as all they need to do is to inform us on the cargo details, dimensions, weight and nature of goods and to load the cargo into our truck. The rest is carried out by us and our agent in AMS Amsterdam, Schiphol Airport, a IATA certified air freight forwarder with AEO certification. Customs clearance for export can and is usually performed in AMS, in order to gain time and to make it easy for all of us.
Our extensive network of agents puts us well positioned to handle any size or weight shipment around the globe, up to consignee's door if needed.
Please fill in the following form if you need an offer for this service: