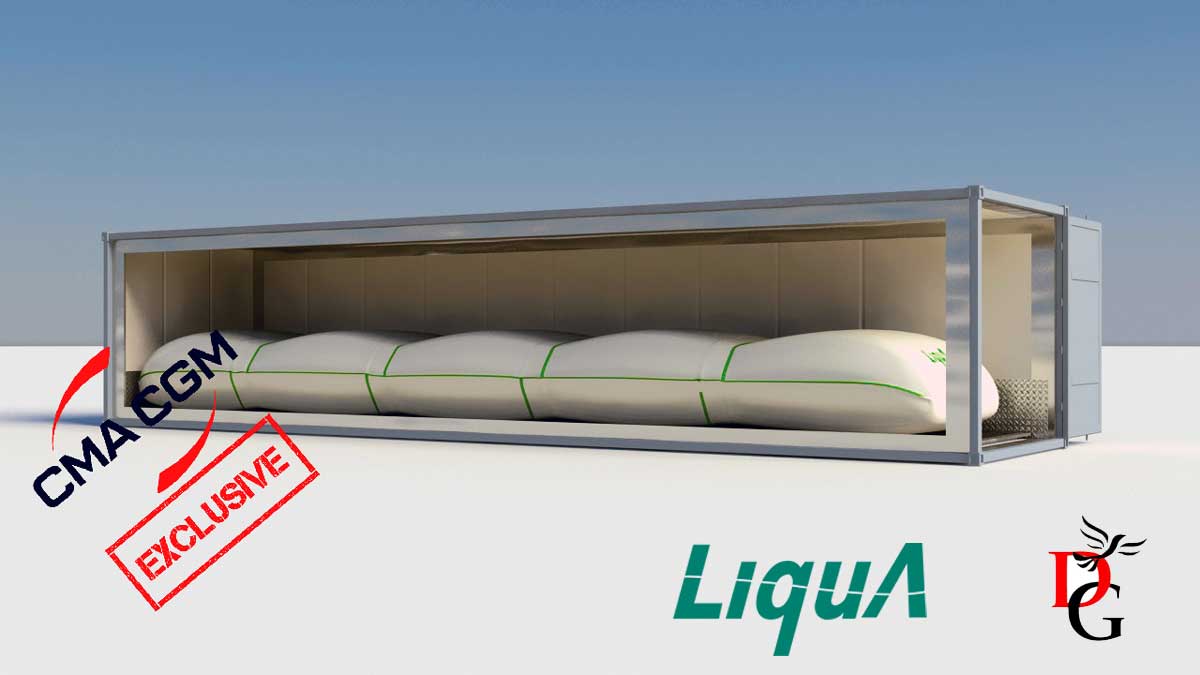 We are proud to announce that our supplier of packaging equipments for transportation of liquids Liquatrans has designed and developed a new brand of flexitank for 40′ reefer containers. This revolutionary flexitank is called REEFLEX and it was developed with Teconja, a German company expert in juices and supplied exclusively for use on CMA-CGM 40′ reefer containers.
REEFLEX allows for the transportation of liquids (juices, milk, compotes, syrup and all kind of oils) in a single bag with a capacity ranging from 12,000 to 24,000 liters.
It is designed for commodities that require temperature control.
Features and advantages of REEFLEX:
REEFLEX is the first and only flexitank monobloc (one piece) structure harnessed, wave breaking design
Applicable for all kind of 40′ reefer containers and reefer trucks.
No need to go inside the container to load or discharge, in line with health and safety standards
Extreme labor cost saving from packaging, filling, handling, empty packaging storage
No inventory for empty packaging (Drums/Bins/IBCs)
No rigid bulkhead, does not require special fitting equipment.
No side wall pressure.
Door to door logistic service exclusively CMA-CGM reefer fleet, available worldwide.
The information is also available on CMA-CGM site here.
For more information and orders of REEFLEX, either for export or import, please contact us and we shall provide you the top quality services you need for shipping your liquids worldwide.