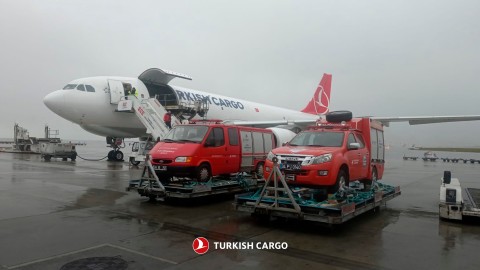 Two devastating earthquakes have shaken both Turkey and the world. The death toll continues to rise by the hour. The next few hours are crucial. Rescue teams are working around the clock to save as many people as possible from the ruins of their homes.
Turkish Cargo is supporting the transport of goods to the affected regions by collecting donated goods and transporting them to Turkey. To support the needs of these people we have attached a list of donated items that can be downloaded here. Only new items will be accepted for sorting reasons. Goods are collected by us at Henri Coanda International Airport and handed over to Turkish Cargo for transport to Turkey. All operations are carried out free of charge!
Also those who wish to participate with money donations can do it in the attached accounts opened by the Turkish Embassy in Romania. For those who will opt for cash donations, your support will be officially recognized by the Turkish Embassy in Romania.
For this, it would be helpful if you could notify us of your choice.
We hope that this appeal will find as soon as possible people and companies that will support people hit by disasters and suffering!