We provide reliable and convenient ocean freight services for non-dangerous goods to all major ports of the world by our LCL service via Rotterdam.
We offer the most competitive rates for your LCL (Less than Container Loads) consignments, with pick up from your yard in Romania. Customs clearance for export can be performed in Rotterdam for the most easiest way to ship your goods to your worldwide partners.
Your cargo must be delivered to our pick up agent for LCL service ready for carriage, under condition of stackable goods, with all the documents needed for customs clearance.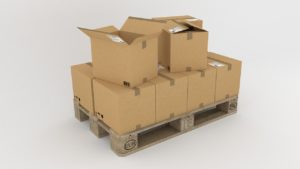 All shipments must be delivered for carriage in a transport worthy package and properly labeled. The package and labels must be able to survive the entire transport. Re-packing and/or relabeling due to insufficiency will be on shipper's account.
Cargo can be accepted in cartons only up to 25 kg. Above this weight, cargo should be palletized or boxed. The packaging must be forkliftable.
All wood packaging material (pallets, crates, dunnages, etc.) with a thickness greater than 5 mm must be debarked and then heat treated and stamped with a mark of compliance, according to International Standards For Phytosanitary Measures No. 15 (ISPM 15).
Please fill in the following form to get a shipping offer for LCL service: